Type RWG ... V4A 14571, PPH, PVC, PVDF
Gear blender as standard and special models

Fields of application:
Sewage technology, electroplating, water treatment, chemical industry, paint and coating industry, environmental engineering and many more.

Processes:
Circulation, admix, dispersion, suspension,  homogenising, dissolving, emulsifying, heat exchange and neutralising.

Drives:
Spur gear, flat, bevel gear and worm gear. All gear types are also available with adjustment mechanisms. Gear product SEW/KEB. (Other gears and paintworks are also possible.) The motors are deliverable as standard in 220-240/380-420 V, 460 V, 500 V, 660 V, 50/60 Hz, protection class IP 55, insulation class F, explosion protection Eexell T3 to Eexell CT5 according to Atex.

Materials of the RW shaft:
V4A - 1.4571 PPH, PVC, PVDF = shaft steel C 35 K  coated. Ø of the RW shaft is depending on the gear size.

Connections:
Glued and pinned,  sleeve coupling, hollow shaft with feather key and disk clutch, all clutch types also available for plastic agitators.

Accessories for gear blenders on request!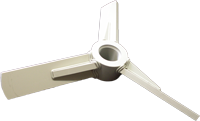 3 blade P5 propeller PPH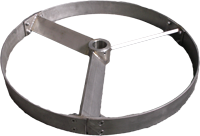 Ring propeller P9 V4A

Special propeller 
PPH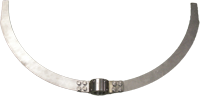 Special propeller 
P 11 V4A  
Here are some impressions: